Filipino software companies deliver the best industry-specific software solutions for business operations.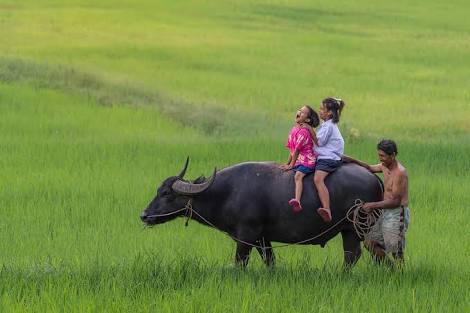 International companies often offer solutions that are broadly defined. The services are generalized based on the particular field of industry that they are targeting. On one hand, leading providers become the "norm" wherein the product they offer is so good that businesses adjust their processes to adopt their suggested solution. On the other, this kind of approach can alienate businesses that cannot shoulder a complete adjustment to their systems and those that see the value of how their systems currently run and would like to keep it that way. This is where local developers and you can work together. 
 
Filipino software companies deliver the best industry-specific software solutions for business operations. Individually, each member of the team has developed, provided, and customized business solutions and software applications across several industries. It is Filipino made. All of them found the same answer while working with each of their clients; everyone is looking for a solution that is uniquely fit to their particular need. From accounting, point-of-sale, inventory, purchasing, order management, logistics, production and other front-end business requirements – what made their solutions click was the personalized approach taken in understanding their clients and the context behind their concerns. This can only truly be done on a local level and in close partnership with a client. 
 
The services that local player such as Hilsoft provides are grounded on the Filipino experience. From the realities which are present in the current market, the profile of possible users, and the challenges that local businesses face – we make it a point to be in-the-know in order to better provide informed solutions. The offered programs are all fully customizable which leaves a lot of room for innovation and the innovation begins once a partnership is made. By understanding your existing challenges, processes, and the data you wish to collect or manage, local players can help set-up the necessary configuration your company needs. They can identify data-capture channels, establish controls, create audit trails, and set accountability forms. They can even help you calibrate your processes through their own suggested parameters and workflows. 
 
As fellow players in an emerging market, Hilsoft also understands the necessity of practical and immediate solutions to the everyday difficulties of running a business. As such, they know the value of being able to capture real-time data that can make an impact in decision-making and strategy planning so that businesses can continue on improving without experiencing a lot of downtimes. Even with all this, Filipino software companies can still boast that they remain to be competitive in terms of pricing. Quality doesn't have to mean overpriced. And local doesn't mean it's not world-class.