See how Hilsoft ERP's Accounts Payable module can automate accounting tasks and save you time in executing your disbursements.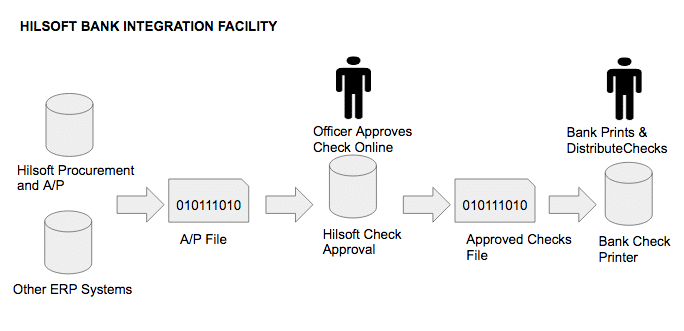 Hilsoft A/P allows integration with large-scale ERPs to process integration with the bank. An A/P file from such systems can be captured by Hilsoft to allow officers to approve checks prepared online. Source documents can be attached to each transaction as the basis of the users to approve a batch of checks.
Once approved, Hilsoft shall seamlessly forward the approved checks to the bank via a secured file transfer so banks can print the checks by batch thru their cash management department or print it from the branches on demand. Banks can also print withholding tax certificates because Hilsoft Check Writing facility supports this w/tax computation and processing.
This service tool, signatories don't need to sign bulk checks physically hence disbursement process lead time will be efficient. Good supplier relationship means good business, decrease in accounts payable and equates good sales turnover.
This service is available in major banks in the Philippines in partnership with Hilsoft and has been implemented by major retail & distribution establishments.