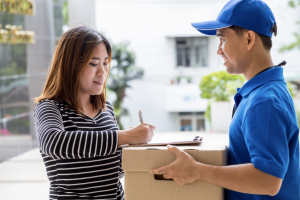 Taking customer orders, whether retail, distribution or a customized project have been more and more modernized in our era.  eCommerce and online selling is one of the innovations that happened in the past two decades.  But the next challenge after the order has always been the order fulfillment.
In eCommerce, 38% of online shoppers abandon their purchase if the delivery will take longer than one week and the majority will not make another order if you fail to deliver on the promised date.
For distribution, key information like stock availability, supply chain management, and receivables management are the main problems in order fulfillment.
So how do we solve these problems and ensure happy customers?  Here are the basics:
1. Automate your order taking.  It applies to distribution and customized projects especially if you don't have a web e-commerce site.  Make sure to capture all critical information and its accuracy about the order such as the ship-to address, delivery date, milestones,  progress billing, and product specifications.  An automated software should have the capability to prompt if the customer is delinquent, if stocks are not available, or if stocks are for production, for ordering and stocks are reserved or earmarked upon reservation.
2. Define your reorder point and quantity.  Inventory management is one of the keys to effective order fulfillment.  The warehouse should have a sufficient stock level to prevent a lost sale.  ERP systems have an automatic calculation of reorder point and reorder quantity depending on some variables such as consumption history, delivery lead time and sales history.
3. Seamless supply chain.  In some industries, goods or products are ordered just-in-time whether local or international. Some manufacturers especially the big ones allow integration of purchase orders to connect with your ERP seamlessly.  By implementing an automatic purchase request or purchase order upon a sales order will significantly reduce the lead time to deliver to your customers.
4. Efficient Job Order/Production Scheduling.  Many inefficiencies lie on the actual production; hence it is important to also review the time and motion from the job order, stock issuances, and production reports.  The process requires a series of industrial engineering reviews, trial, and errors.  In some of our implementations, we were able to balance the ideal way of doing things and the practical way, speed vs. control.  It's difficult to perfect it, but you can do it one step at a time.
Take control of your order fulfillment and implement the basics.  Should you have questions particularly on implementing ERP systems, click here.