At Hilsoft, we have been devising and improving practical discipline in incubating promising software products aligned with our mission and core values.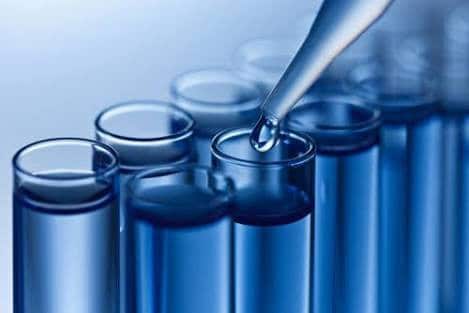 Since Hilsoft Labs was launched last year, we couldn't help but be gratified with the results. We all know an R&D team has its successes and failures and so far amongst the six projects in 2015, one of them, the Hilsoft Snap Accounting Software, (the first SAAS-Based Build-Your-Own Accounting Software in the Philippines) has successfully been delivered and continue to grow its customer base for over a hundred. Hotel management, HR/Payroll, and the Check Writer already have started its initial commercialization efforts and have been yielding good results and proof of concept. Much more are in the queue this coming 2016.
At Hilsoft, we have been devising and improving practical discipline in incubating promising software products aligned with our mission and core values.
1.Idea Generation – we are an idea machine. We came up with ideas daily regardless of what it is. It can be a new software concept or another feature of a microwave. These ideas are stored in a list. We don't care how genius or silly it is. It can be a product or a service. It can come from anyone in the company, from a partner, a client or a stakeholder.
2. Quarterly Pick – the idea list shall be sorted according to criteria and picked every quarter. The criteria is a combination of market potential, R&D total investment, pro forma income statement and the most important, gut feel. Once we have chosen a concept, we proceed with the prototyping.
3. Prototyping – before we start the ball rolling, we start prototyping. We normally do a product prototyping when we do not have enough skillset with a particular technology. It can be an integration with a hardware, a particular Java or .Net library or a new development framework.
4. Project Plan – estimates by this time should be more accurate since knowledge acquisition already has been done thru prototyping. Total investment shall be defined with the breakdown of costs, resources, scope, and timetable. Version 1 should be in its first GA version within the span of three months. This shall be presented to the stakeholders for final approval.
5. Development, Alpha and Beta Test – execute the plan and start the development. The best testers are our existing clients. We let them test the product during the Alpha and the Beta stages. This stage is done with no client commitment.
6. Commercialization – this is the phase when we raise funds to set up marketing and operating activities. We ran a couple of market test to find the right marketing mix such as price and niche. We review on a monthly basis and decide based again on criteria within a particular period if the project is promising. Otherwise, we scrap or back burn it to cut the losses.
As the only software lab in the Philippines, we engage our engineers and the Filipino developer community in this process and give them back what's due to them when it's their idea. It's an ongoing cycle we would like to pursue over the next coming years and decades to stimulate our purpose and vision as an organization and contribute to our society.
Beginning of this year 2016, we are proud to launch our new property mgt software called Hilsoft PMS in partnership with CADSYS. Its a SAAS based app for property and building owners. This is just in time with the booming real-estate industry in the country.
We have a few more promising concepts ongoing this year:
Time accounting software for service companies such as legal, BPOs, engineering and architects.
Recruitment Process System for RPOs
Government HR and Payroll
eCommerce Sites
More Vertical Solutions