Most companies are interested in standardizing their business processes by getting everything automated through ERP.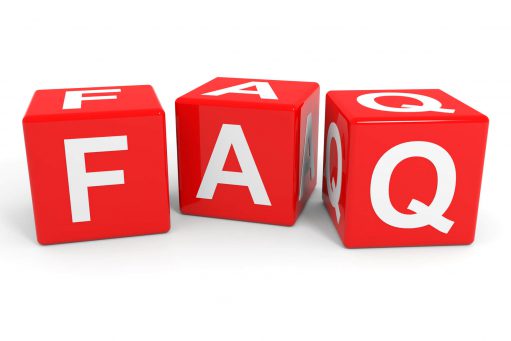 Enterprise resource planning (ERP) is the integrated management of core business processes, often in real-time, and mediated by software and technology. ERP is usually referred to as a category of business management software—typically a suite of integrated applications—that an organization can use to collect, store, manage and interpret data from their company's business activities.
To further understand how to acquire and implement ERP software, check out this FAQs: 
1. What is ERP Software? 
Enterprise Resources Planning (ERP) software came from the term Material Resources Planning (MRP) and became Manufacturing Resource Planning (MRPII) in the 80s. In the beginning, interested parties came mostly from the manufacturing and distribution sector. In the 90s, different vendors have extended MRP to accounting, human resources and other functions that made the term evolved to ERP, which is an enterprise-wide solution for automating an organization. 
A sample list of modules offered in ERP is procurement, inventory, warehousing, general ledger, accounts receivable, accounts payable, cash management, job order, manufacturing, production planning, HRIS, payroll and financial statements.
Some ERP customers get confused on these modules that at times they look for a front-end software within the ERP package. These front-end solutions like CRM, Hotel Management and POS are independent modules but some vendors package it as a product for a vertical industry.
2. Who are the leading ERP Software providers?
Top of mind has always been SAP, Oracle ERP Suite, and Microsoft Dynamics. But in the 2000s, a lot of vendors emerged, including local players who offer both traditional licensing and Software-As-A-Service (SaaS).
There are also players for smaller scale organizations such as Quickbooks Enterprise or MYOB. Their market is more for startups and smaller companies who do not concern strong control features in their business process.
Hilsoft ERP, recently recognized by CIO APAC Outlook magazine as one of the 10 most promising ERP solutions providers in 2017, offers a complete web-based solution that is robust and customizable for SMEs.
3. What does our organization need to prepare when we implement ERP?
The very first requirement that we will be asking your company before implementing ERP solution is for you to provide us a concrete business process. And that includes a well defined organizational chart,  different roles for each function and the process documentation/accountability.
Once established, next step is to establish a steering committee who will manage the project. The team can be internal or thru a third party. Their role is to interface with management, end-users and solutions provider.
They will also be accountable in signing off necessary chart of accounts, vendor listing, customer listing, SKUs, reports or output expected by the stakeholders, the accountability forms format and the configuration in general based on the organization's process flow. This team will also handle the UAT and test-to-production milestone.
4. What is the timeline on implementing ERP?
The timeline varies depending on the modules being implemented. In our experience, we can implement as soon as possible for an accounting module. This will be based on the assumption that the user or the company already have an idea of what to expect and have the necessary data available right away.
There are implementations that may take a year or more, especially if the organization has growing requirements, incomplete or incorrect data provided and/or management changes. But this can be shortened by having a strong collaboration between the internal steering committee and the solutions provider. Both should have strong background and experience in implementing ERP.
5. What is the difference between On-Premise and Cloud-based ERP?
On-premise is the traditional licensing model where the user acquires a software license per user or per company, and the software will be installed in the user's office site or premises. After a certain period depending on the arrangement with the solutions provider, user undergoes support agreement that ensures upgrades and support for questions or issues that will arise when the user is using it live. Both client-server and web-based platform products offer the on-premise model. 
Cloud-based ERP is a subscription-based model where the service is paid for by the subscriber/user annually, quarterly or even monthly per user. The recurring payment should include the support or maintenance agreement. Only web-based platform ERP products can offer a SaaS-based model.
Both models have its pros and cons. This will all depend on the flexibility that the user requires from the software.
6.Can I migrate our old or historical data?
Data migration and historical data transfer are typically agreed upon with the service provider during the pre-selling stage. In Hilsoft's case, we can commit to migrating master list of data such as users, chart of accounts, inventory items and beginning balances but not the transactions. But technically it's doable.
7. Are there any hidden costs?
Hidden costs all depend on how the solution provider presents their product and service. But typically, feature requests that are not identified during requirement gathering stage shall be subject to customization fees. Hence, it is important that the user and the service providers have a detailed list of the requirement during contract signing.
8. Can we integrate with our front-end software or any third party software?
Solutions available in the market normally have their own APIs available in integrating with other software or database. The success of the integration all depends on the commitment of the software provider and the participation of the third party software in providing necessary information or documentation during the course of the integration development.
9. How do we choose an ERP product or provider that best suits us?
Since the organization's feature requirements are more or less concrete after establishing the business process flow and documentation, the company should already be equipped in preparing the requirements in detail. Some call this as an RFQ document or request for quotation. These are given to the vendor where they give feedback if the feature is available in their product, not available or for customization.
Once all the bids are collated, the company should now have an apple-to-apple comparison based on the management's criteria such as provider's maturity, customer base, and stability.
Some vendors offer a trial period either online or on-premise but at Hilsoft, we feel this does not give justice to the user and the product. What we offer instead is a detailed (no-commitment) walkthrough of the product, customer testimonials and even ocular visits to our existing users.
To learn more about Hilsoft Inc., please visit www.hilsoftinc.com.