With the booming industry in e-commerce, and the need to be more competitive and productive, companies have shifted in getting a business management solution to get a wide range of transaction capturing tools for data collectors, transaction uploads to a user-friendly data entry screen.
Enterprise Resource Planning (ERP) is a business process management software that allows company to use an integrated system to manage the business and automate back office functions related to its technologies, services and human resources.
Our world-class ERP lets you automate your business and accounting to see your financials in real-time; this feature is a good utility to establish control in the process and approve transactions online anytime, anywhere.
A Philippine-made web-based enterprise resource planning, accounting and inventory software that has been in the market for over a decade, Hilsoft ERP has over 1,000 local and international users.
Here's how it works:
Go to Users & Config (System Admin)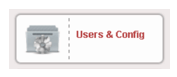 Select Approval Setup, tick the transaction were the approval will be applied then click SAVE.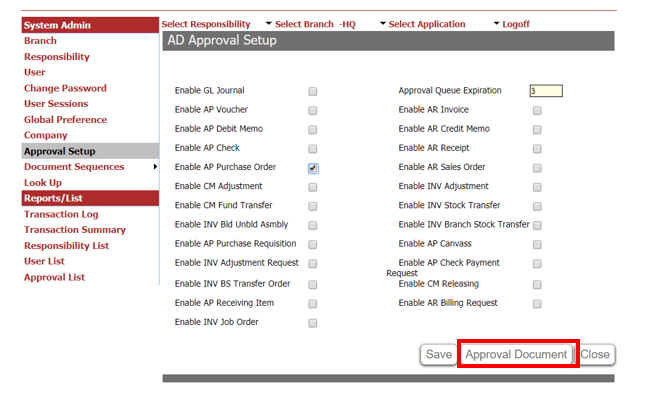 In Approval Setup, click Approval Document button.
Click the Amount Limits button of the selected transaction.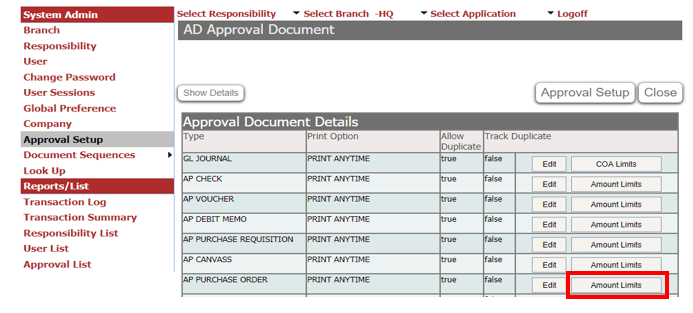 On the Amount Limits, enter the desired amount limit and select if it is AND/OR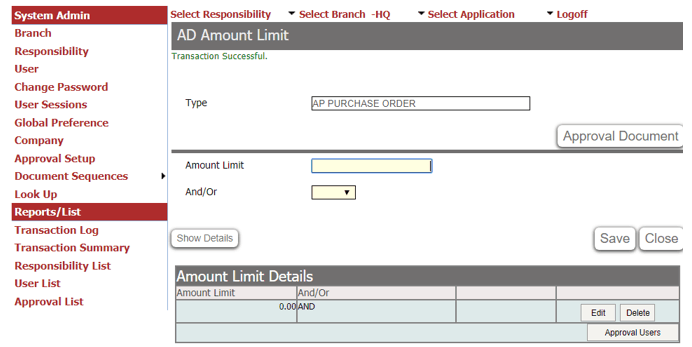 If the amount limit type is AND – all of the users must approve.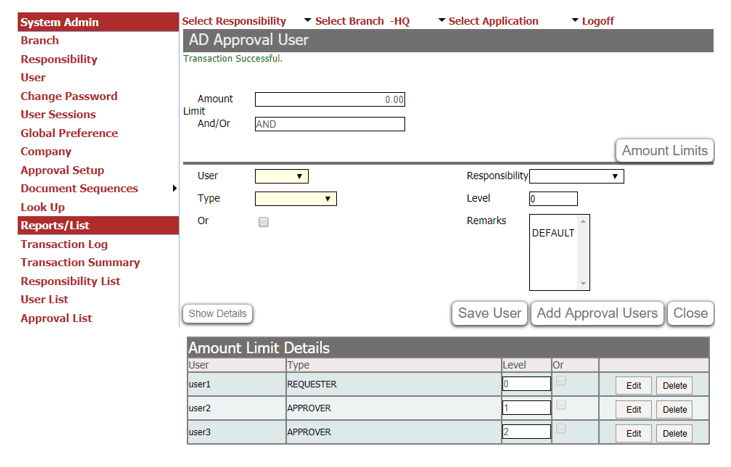 Sample Transaction
The requester can now create and submit a transaction to the approver.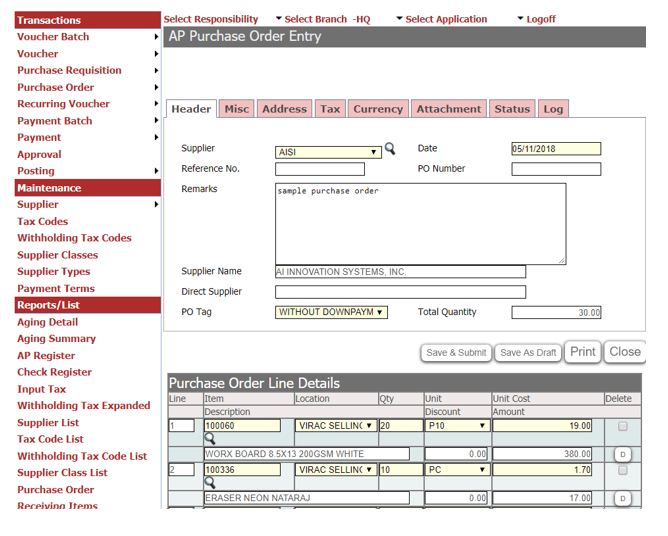 Under attachment tab, the user can attach up to four pdf or jpg file

After clicking the submit button, the user will receive a notification

Approval Process
Under Payables module, the user will receive a notification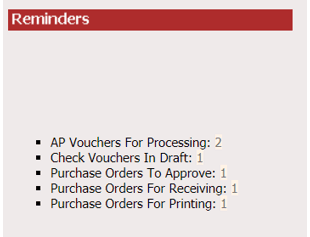 After clicking the notification, the user will be directed to the approvers window. The user can review the document by clicking View button.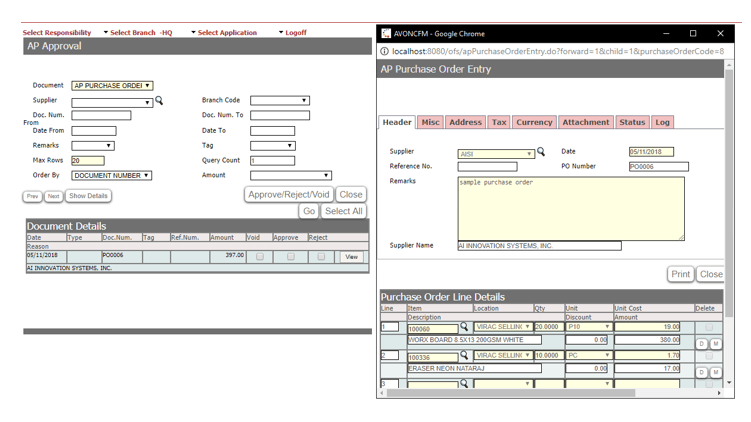 The approver can also view the attached file/s by clicking View button under attachment tab.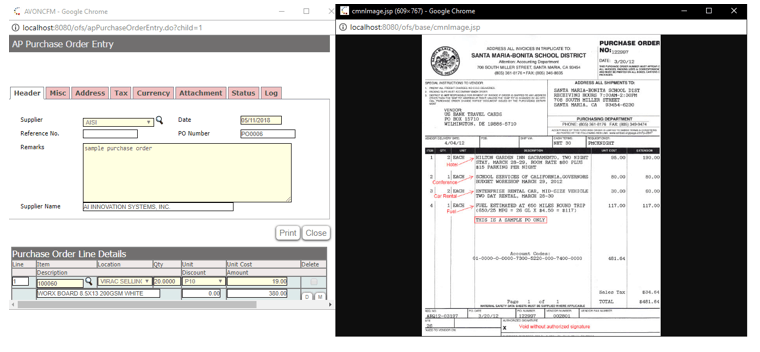 ---
We hear every business challenge and we device packaged solutions from data capture to batch processing and reporting. To learn more about our world-class solution visit www.hilsoftinc.com