Hilsoft, Inc. has launched Hilsoft Connect, the Philippines' first-ever ERP Software-as-a-Service (SaaS) model and is now enabled for market consumption.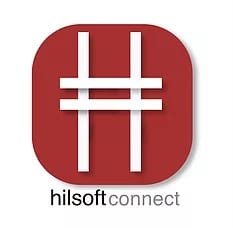 SaaS is an innovative idea that is gaining momentum in a big way. Locally, Hilsoft, Inc. is leading the pack in terms of providing a world-class ERP solution that can be implemented rapidly at a much affordable and more predictable cost of investment.
Introducing Hilsoft Connect. It addresses general (if not all) mind blocks such as security and confidentiality, a configuration that fits the business requirements of customers, customization as per customer's business process, payment flexibility, and integration with 3rd party software or tools.
Hilsoft Connect's roadmap will provide customers updates periodically at no cost. Customization requests of customers will not be negated instead will be properly assessed to meet their business objectives.
Similar to Hilsoft's on-premise ERP implementation, Hilsoft Connect provides the interface that works across all industries. Each customer or company is provided its exclusive server and database instance, including Sandbox instance which is useful during implementation and test-to-production phase.
Hilsoft Connect customers can now take advantage of this new Cloud technology but still be in control of their ERP implementation and usage. Hilsoft company has provided a more innovative implementation approach through its Hilsoft Connect's Packaged Services that allow the customers more flexibility to do the actual ERP implementation themselves, train their own users and customize their own reports or forms.
Hilsoft company believes that this hybrid implementation approach will appeal to the customers and may be one of the competitive advantages because of the robust nature of its supporting platform.
We may find that ERP on Cloud is the future, its green, it's money saving and a great leveler. Hilsoft Connect is a game-changing product and an all-inclusive solution to look forward to.
For more information please visit www.hilsoftinc.com.