Hilsoft, Inc. and Philippine Business Bank ink agreement to deliver and automate treasury and cash management processes of the bank.
Phil. Business Bank (PBB), the country's premier stand-alone savings bank in the country with over 200 branches nationwide, will use the cutting-edge software solutions of Hilsoft Inc. to provide better services to its clients and business partners. The Memorandum of Agreement (MOA) officially signed on March 14, 2017, will be followed by a pilot implementation project by the bank and its subsidiary RC COLA.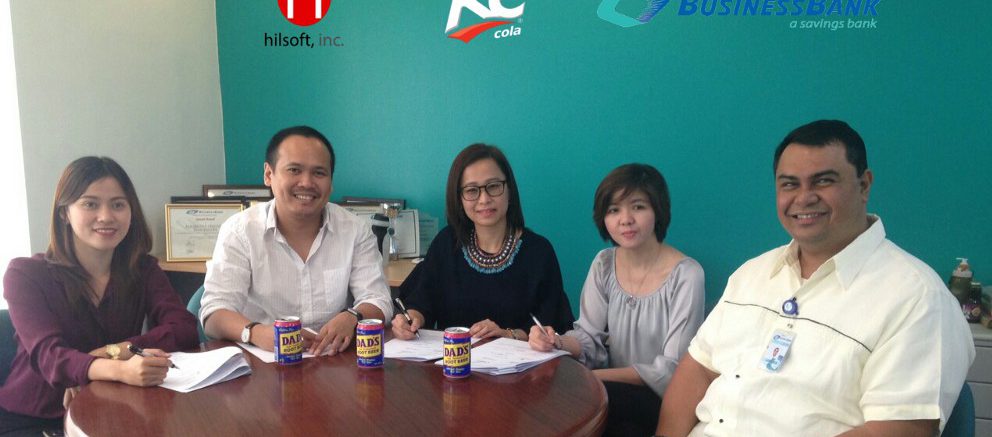 PBB celebrates its 20 years of excellent banking service in the country by upgrading its banking services for its clients. On the other hand, Hilsoft Inc. was recently recognized by the APAC CIO Outlook, a publication from the hub of technology, Silicon Valley USA, as one of the Top #10 Most Promising ERP Providers in 2017. The partnership between the two companies signals a dynamic change that will benefit the bank's clients. Both PBB and Hilsoft Inc.are naturally excited about the potential for this new agreement and where this partnership can take them.